Watch the Book Trailer
Relics of Dawn
A Story Carved in Time
Kaia knows her civilization exists on the brink. In 2296, an unstoppable mass extinction leaves Council scientists no choice but to unveil the Dawn Project. Their audacious plan will terraform the planet back to life… beginning with an exodus to the heavens.
She decides to join a small science team aboard the Ralana to monitor the project from orbit, until an anomaly in the data reveals a threatening conspiracy.
★★★★★
"Mind-blowing is an understatement!"
"It feels like reading a movie. A perfect blend of science fiction, ancient history, and climate change, Davidson's novel captivates and educates readers in a book that's un-put-downable."
—Seth Comire
iHeart Sci-Fi Podcast
★★★★★
"Intriguing mix of science and legend!"
This will keep you turning the pages late into the night. At times you may be reluctant to face our a dark potential reality, but read on for the hope that there is a future for all humankind
—Naomi Bolton
ManyBooks Review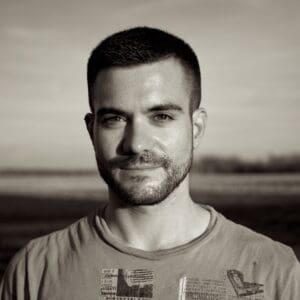 A.W. DAVIDSON
A.W. DAVIDSON grew up on mysterious science fiction classics and now works in the fast-paced tech industry by day while writing as slowly as possible by night. His best-selling trilogy, Relics of Dawn, hit Amazon's Top 100 after winning "Book of the Year" at iHeart Sci-Fi Podcast.
When not tech-ing or writing, he enjoys spending time with family in the great outdoors of Illinois, Indiana, North Carolina, and New Mexico.
CONNECT
Follow me on social media or get in touch! I'm most active on reddit and love hearing from readers.